Ambassador - Justin Hall
---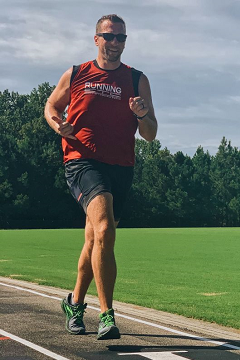 My running career started in 2018 at the Surfin' Santa 5-miler. I'm not going to lie, it was one of the worst experiences of my life, but it had nothing to do with the running part. Since then, I have used running as a personal challenge, social activity, and an enhancement for me on my mental health journey. I will always advocate for running, or any sort of physical activity because it's good for the heart, soul, body and mind.
Since 2018, I have completed multiple races from the 5k to 50k distance, and plan to continue using running as a way to inspire others and challenge myself.
I share as many miles as possible with my wife, Kasey, and have made so many friends through the Virginia Beach running community. Running Etc. is a cornerstone of the running culture in Virginia Beach and Norfolk, and I couldn't be happier to represent and promote them with positivity and enthusiasm.