Ambassador - Renee Berry

---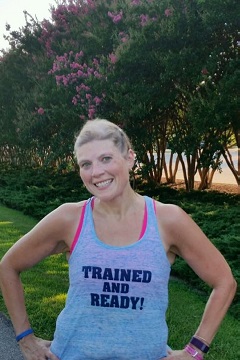 For a good portion of my adult life and all of childhood, I was morbidly obese. A few years after my dad died, I made some major lifestyle changes and decided to have weight loss surgery. I took up running since it was something I never thought I could or would do. I joke that the sloth is my spirit animal. I fell in love with how strong physically and mentally it made me.
What started as way to maintain my weight, with each distance I have looked for a way to challenge myself. My sister in law once said, "you are getting crazier by the mile," since I increased my distances progressively. I ran my first half marathon and full marathon in the same year. Since December 2013 (yep, only five years!), I have completed ten marathons, countless half marathons, 10Ks, 8Ks, and 5Ks.
With a team of highly trained expert and patient individuals and cheerleaders, I am mentally and physically stronger than I ever thought was possible and crazier than ever (proving my sister in law right).
Running has become my passion, my stress release, my "me" time, my favorite cardio, and one of my favorite topics of discussion (tied with food, music, and my niece and nephews). When not running, I try to support the local running community whether volunteering, cheerleading, or sharing my experiences.
I am thankful and honored to represent Running Etc. Their support has meant the world to me. Their commitment to the community is unparalleled.