Running Etc. is a running company, locally owned and operated since 1986. With over 36 years in business, we take great pride in carrying the largest selection of running gear in the Mid-Atlantic region.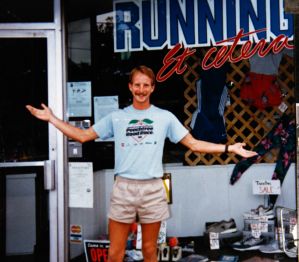 Running Etc. in Norfolk was founded in June of 1986 by Michael Robinson. It all started in a small 2 story, 1300 square foot space on Colley Avenue, in Historic Ghent. Michael started the shop on a shoe string budget and nothing more than a passion for running, desire to learn about bio mechanics, understanding of footwear, and a love of retail.
Running Etc. has emphasized running from day one. In the early years we had a diverse product line that included aerobics, walking, cross training, and swimming. Year after year we began phasing out the side lines, and by 1994 we became totally dedicated to running.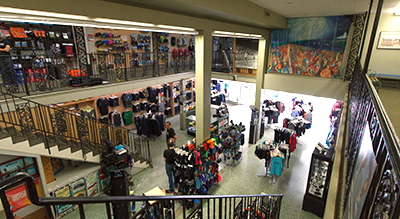 In 1996, Running Etc. moved to a 3,000 square foot space next door to their original location, more than doubling the showroom and storage space.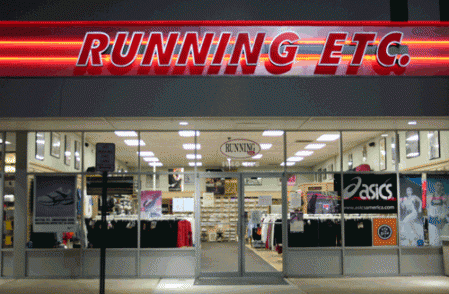 In August of 2004, Running Etc. opened a second location in the Hilltop section of Virginia Beach. We wanted our Beach shop to have the same product mix and great customer service that our Norfolk shop built its reputation on. Everything that made the Ghent shop a destination for runners from all over the state will be found at the Regency Hilltop shop.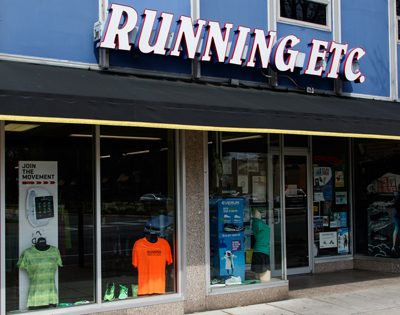 As the Norfolk business continued to grow, the location was quickly becoming cramped. In January 2008, Running Etc. began an expansion project that would involve demolishing a block wall and merging the current space with the original 1300 square foot space. The expansion was completed in June 2008 and gave us over 4000 square feet. We needed it!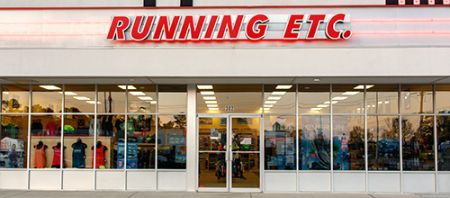 In just six years, Running Etc. outgrew the original 2400 square foot Beach space. We moved to a 5000 square foot space located just 150 meters from the original shop. The space includes a 600 square foot community room that will allow Running Etc. to host more lectures, clinics and running oriented events.
Running is our passion, it's what we do best, and we are very good at what we do. We strive to carry the most technically innovative running shoes, apparel, and accessories available in today's marketplace. Running Etc. is the store to visit for all your running needs. If you are looking for guidance to find the perfect running shoe to make your feet happy, we offer video/treadmill gait analysis and a comprehensive selection of footwear models, sizes and widths. We have more running apparel and accessories than anyone in the region. We have everything a runner could want or need.
We are well respected and trusted by the local medical professionals and the local running community. Our goal is to be considered one of the best running stores in the country. Running Etc. is staffed with runners who care. We are fortunate to have a staff that we consider "family." We are runners who truly enjoy working with people and love the sport of running. Our staff has over 150 years of running experience combined. We serve world class athletes, local competitors, recreational runners, and beginners of all ages.