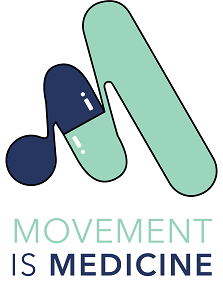 Location: Running Etc. (Norfolk)
1707 Colley Ave.
Norfok, VA 23517
Details: Dr. Marc Adams and Dr. Amanda Bennett are both Hampton Road's transplants that share a passion for helping active adults and athletes continue to live the high performance lives they love. Marc and Amanda are both board certified Doctor's of Physical Therapy with multiple specialities between them both. Marc and Amanda are both graduates from Old Dominion University's Physical Therapy program.
Assessment will include: Runners specific strength assessment. Runners specific mobility assessment. Injury Risk Assessment Report
Company Mission statement: Movement is Medicine PT is a performance based Physical Therapy clinic that was founded on the idea that the clients come first. Healthcare quality is unfortunately at an all time low right now. Because of this, we have made it our mission to provide a different approach to healthcare. One that focuses on improving the whole athlete, not just their pain.
Presenter: Dr. Marc Adams and Dr. Amanda Bennett
Cost: Free